Forward Based Technology is a premier resource for technology services. We provide digital solutions tailored to our clients' specific business needs, whether they are building new information systems, enhancing legacy systems, training their workforce on-line and in the classroom, or taking thousands of product orders over the Internet. We support the entire technology lifecycle, and we remain dedicated to providing exceptional service by building systems that make our clients more competitive. We not only deliver and implement strategies and solutions, but we also transfer knowledge to our clients that will enable them to maximize their existing skills and resources.

Forward Based Technology's excellence in service and steadfast commitment to deliver high-quality solutions is attributed to our dedicated employees. Forward Based Technology hires the best and brightest people from the finest schools in the country. Rigorous cross training is an integral element of every career path. At Forward Based Technology Software, engineers are selected for their ability to learn quickly, to instruct in the coderoom, and for their commitment to professionalism. Forward Based Technology engineers are also talented project consultants, and our Account Managers structure high quality end-to-end solutions that prioritize the needs of our clients and maximize the Forward Based Technology resources required for success.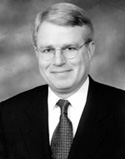 Edward Ponderevo is President, CEO, and founder of Forward Based Technology, Inc. "Ed" (as he is liked to be called) has been interested all his life in robots and artificial intelligence. He says that reading "I, Robot" as a boy got him hooked on the possibilities of human-machine interactions. Ed has a degree in electrical engineering, and has done graduate work in software design. Before founding FBT, Ed wrote several stock-market analysis packages for a major brokerage house; a review in Fortune magazine in 1998 described his career as a "...comet-like transit of the financial heavens...".
---

George Ponderevo, Head of Engineering, is our Principal Software Developer and Principal Database Engineer/DBA with very strong Web Development, C++, C, Java, Web, Unix, Linux, and Windows 2000/NT, Oracle, DBA, and Oracle Application skills. He has a highly technical background with training and project management experience. George has a MS in Administration, Business Administration and Business Management from Central Michigan University and a B.A. Science (Math Concentration), Equiv. Minor: Computer Science from the University of New Hampshire. Last year, instead of a life, George "...[M]igrated shell and SQL/PLSQL scripts to install reports on web server and migrate/test software. Created embedded database Java application for proof-of-concept automated data loader. Interface to business analysts, managers, and users to design software and reports. Designed and programmed a web-based XML customizations tool that generates XML output from an easy-to-use web interface. This web tool allows developers and business analysts to customize a particular report for many clients without having to create new reports. The result is an easy method to bring new clients to product in a quick and painless effort. Also helped design a new OLAP database from a OLTP database structure. Analyzed the new Oracle 9i reports XML as an input source for web-based customization tool. The new OLAP star-schema permits users to access reports in a manner of seconds in what used to take hours. Methods to speed up access to the data are materialized views, star-schema layout, and re-usable dimensions in a stack layout." Not surprisingly, George is single.


---

Operations Manager Nicodemus Frapp has been with FBT since it was founded in 2002. Although he has no formal education, he has always been known to his friends and associates as a "Good Hard-Working Man." Frapp is responsible for the day-to-day operations of FBT.
---

Communications Director Winston Smith did his undergraduate work in engineering here in Seattle, and spent several years working in the polymers industry. After moving into the technical documentation field, he obtained a masters degree in journalism, where he guided the production of the Newspeak Dictionary. Before joining FBT Winston worked for the federal government in several positions, most recently for an agency known only as the "Ministry of Truth", where he was awarded the Order of Conspicuous Merit, Second Class. When he isn't working, Winston enjoys exercising to interactive videos, excursions to the country and seedier parts of the city, and a loathing for rats.